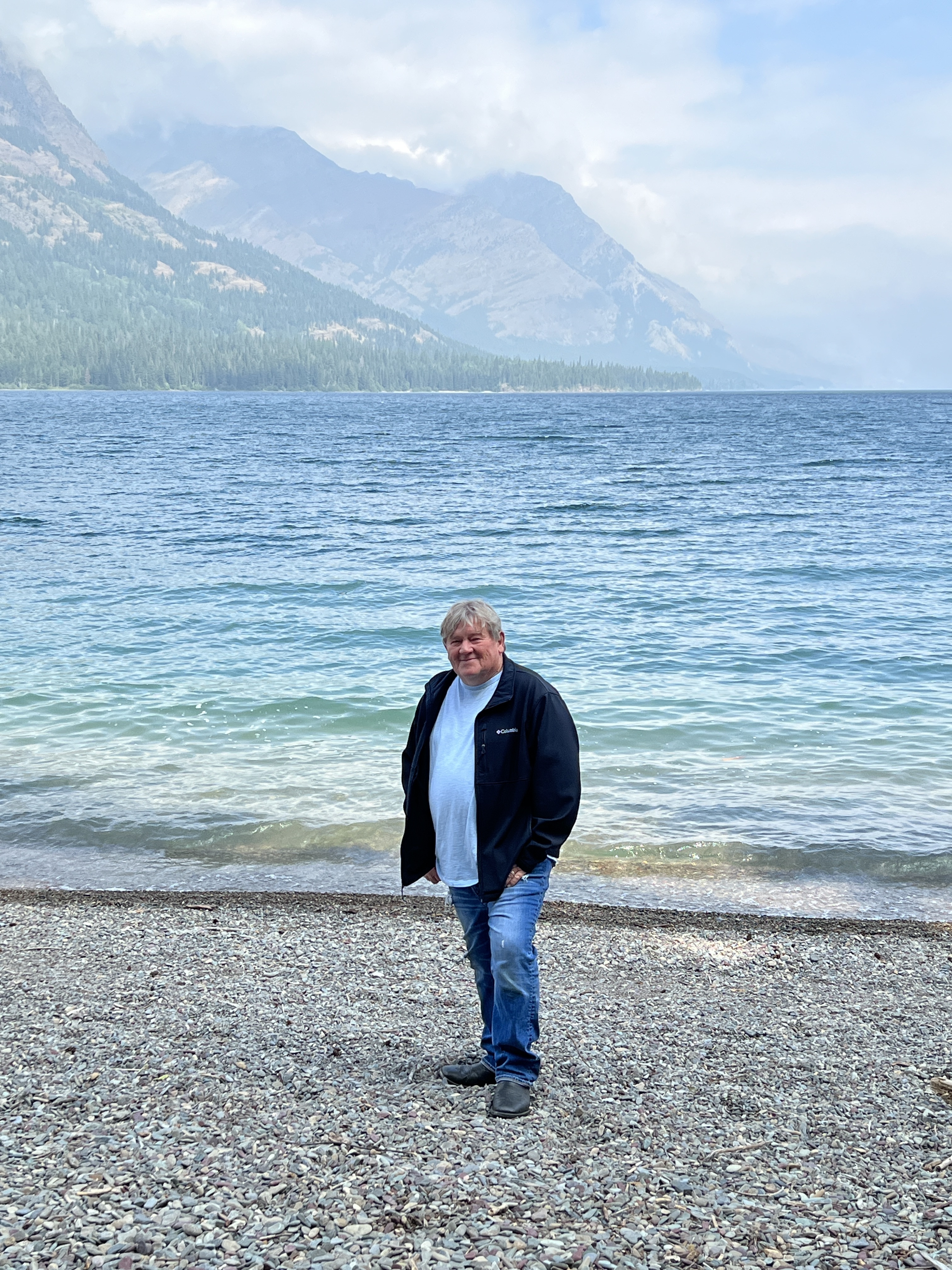 ---
On the Road with Driver Ken Fox
August 28, 2023
While on the road with our Yellowstone and the Rockies Tour, motorcoach driver Ken Fox was interviewed by Mary O'Leary, Sunrise's Marketing Coordinator. Ken was asked about his life on the road through questions compiled from guests on the tour. Read on for a deeper look into the happenings of a Sunrise Tours motorcoach driver, and see if your burning questions were answered!
Sunrise Tours: Alright you ready, Ken? I promise I won't distract you from your driving.
Ken Fox: I'm ready, and sure you won't.
ST: Okay, we'll start easy. How long have you been driving motorcoaches, and how did you get started?
KF: I've been driving coaches for 5 or 6 years. I started bus driving as a school bus driver and did that for about 6 months, but I really didn't like it, so I stopped. I had my license, and when I retired in 2016 my wife was still working, so I thought I would put my license to use and travel.
ST: What did you do before you retired?
KF: I worked in coal mines in central Illinois, so you could say this is quite a change of scenery.
ST: You went from underground with no views to above ground and experiencing cross-country views! Definitely a great change of scenery. How did you decide this is something you'd like to do?
KF: Well, probably one of the first trips I took was through the Great Smoky Mountains, and when you look through the windshield, the view changes every second. As a driver, obviously your eyes are on the road, so it's neat to see things that not many others get the chance to. Seeing the U.S. in this way is great, I enjoy the people, I like to travel and see new things, so really it's just a great situation for me.
ST: What is your favorite destination you've ever driven through?
KF: Well, there's a lot, but I really enjoyed Quebec City because it's so old and there's a lot of history. I really enjoy the history aspect of some of these tours, so I like when the locations have historical significance.
ST: Say you're out on location and in between the tours, and you have a free day, what do you do?
KF: Gosh, I clean the coach, walk around the location, clean the coach, get some good food, clean the coach.
ST: And is the coach your mode of transportation even when you're alone out here?
KF: Sure is.
ST: What do you do at home when you're not on tour?
KF: I mow the grass, play with my grandkids, babysit them a lot with my wife, normal stuff.
ST: Do you miss your family when you're on the road?
KF: Yes, but it's really easy to see them with FaceTime. I'm always talking to my wife or grandkids. The other day my granddaughter told me she was going to throw me in jail when I get back.
ST: What do you do when you're parked and waiting for guests to return from an excursion?
KF: I look at my trip logs on my phone, check out the next itineraries, watch videos on Facebook, clean the motorcoach. Oh, and I hit my head on thee exterior passenger-door mirror.
ST: Are you able to see all of the sites that the guests see?
KF: Actually yes, a lot of them, which I really appreciate the companies for allowing me to see a lot of the sites that I would probably otherwise not see. It's great.
ST: Is there a destination you haven't been to that you would like to visit?
KF: Utah and the parks there, it's definitely top of my list.
ST: A question that a lot of people want to know: how far can you get on a tank of gas?
KF: Ha, 1500 miles, but it depends on if we're going uphill or mostly flat.
ST: Last question, do you have a favorite story from being on tour?
KF: Hm, not really. The one I'm thinking of is one you probably shouldn't put online.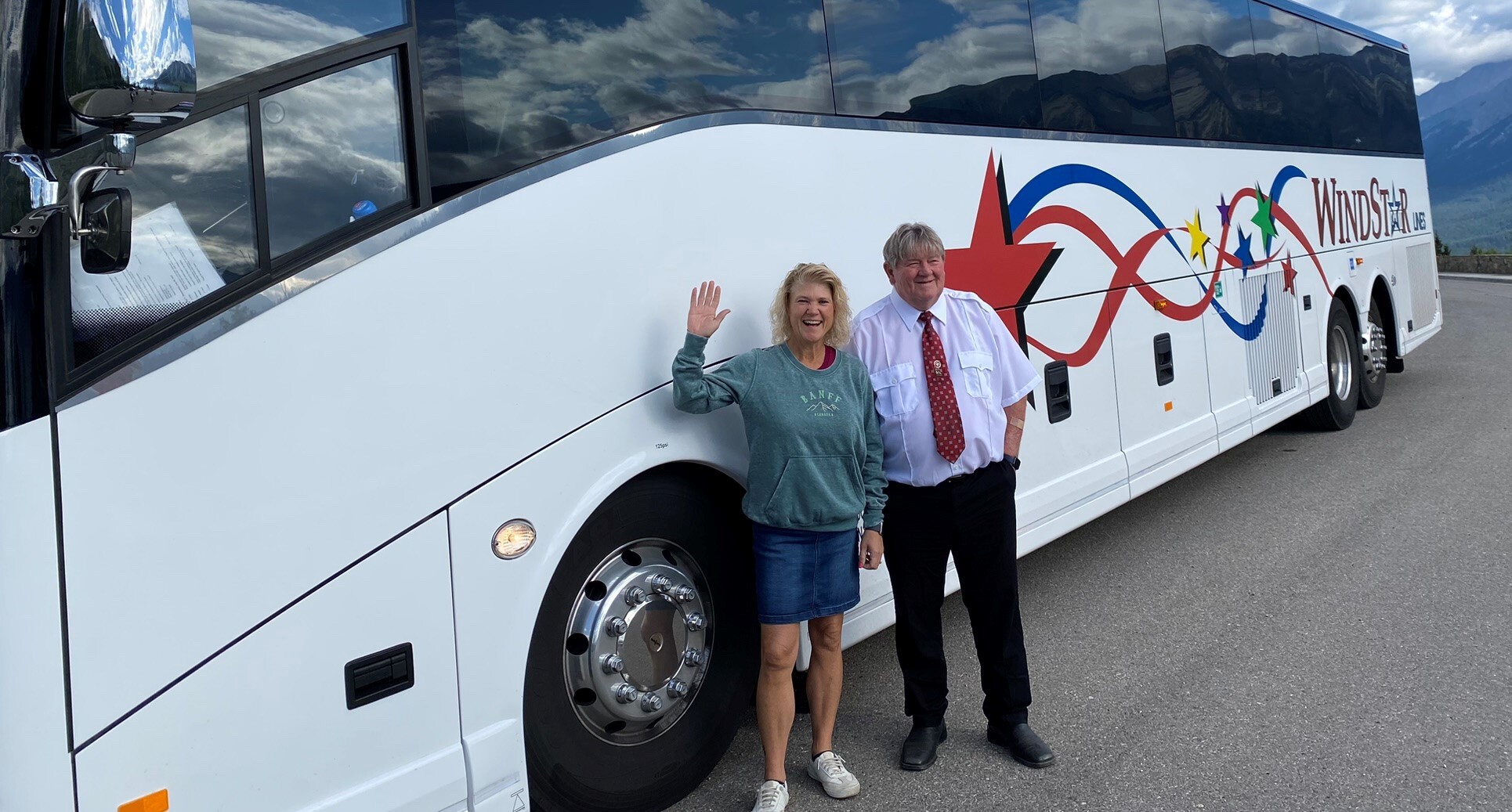 ---
Meet Ken and other members of our Sunrise Tours family on tour with us! Check out our latest catalog for all of our offerings, you never know which characters you may encounter!
Back to Blog