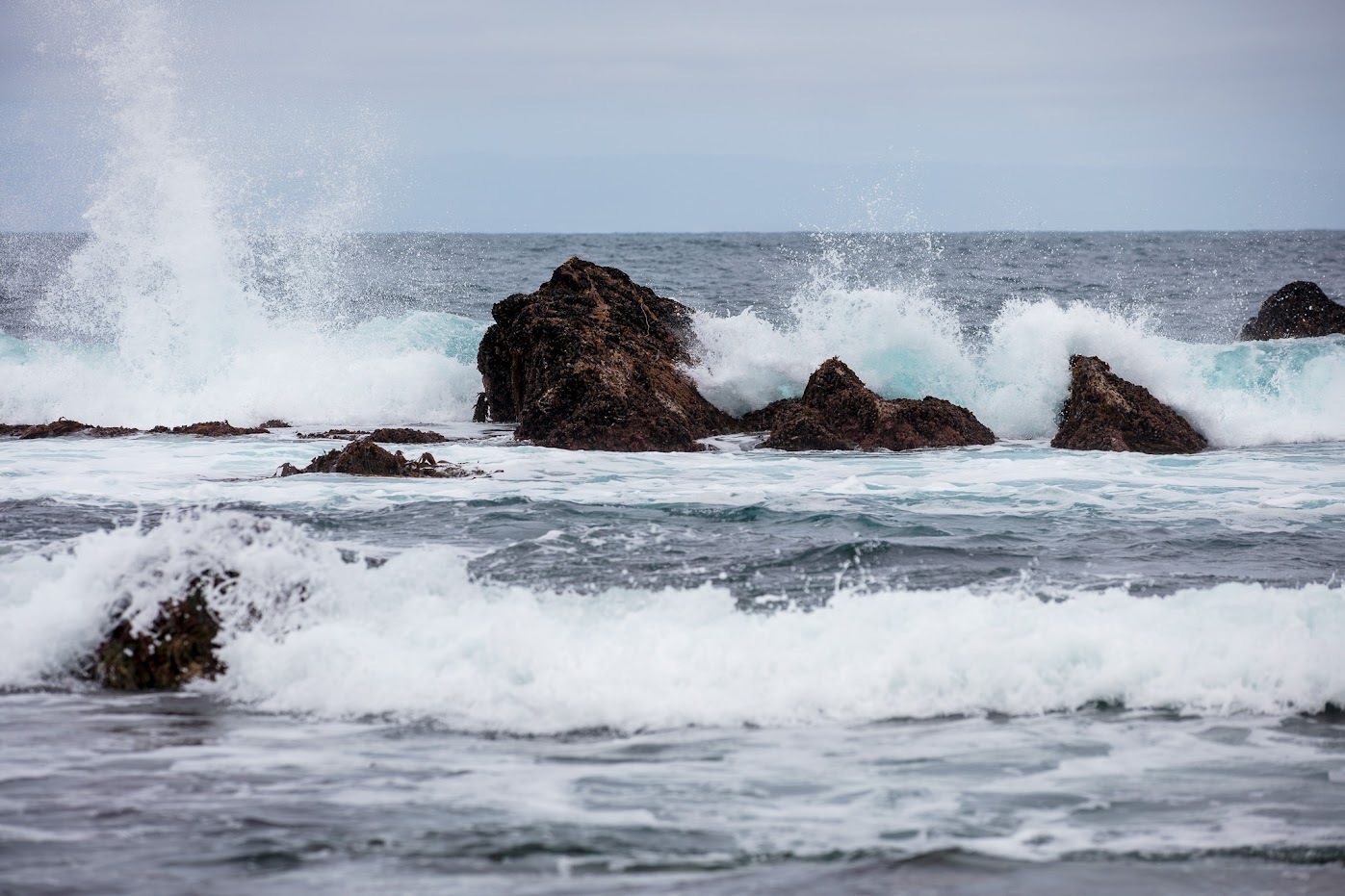 ---
A Coastal California Adventure
March 22, 2023
The California coastline is a natural tourism draw lined with interesting destinations. It's the perfect location for a brand-new trip for Sunrise Tours. Along with my wife, Lori, I set out to scout and finalize our tour stops, and to show why our new tour going to be an unforgettable journey for our passengers. Cruising the coast in style and living out of a rented campervan, we visited each stop along the tour in just a packed few days.

Day 1
After a smooth morning flight into the Bay Area we were anxious to get started. An adventure not quite like any we had ever done before - cruising the California Coast by campervan. Not your average business trip! As we picked up our 4-wheeled home for the next 3 nights and started our journey, one thing became abundantly clear - we would not be incognito. With loud and elaborate decorations on all sides, these vans are not designed for anyone hoping to blend in.
MONTEREY:
With no time to waste on a busy schedule we drove south to our first destination, Monterey Bay. The first thing you notice as you drive south along Monterey Bay is the mountainous sand dunes that line the coast. These impressive features are all that stand between the ocean and the nearby community of Marina, where our tour's hotel sits just a half mile from shore. Traveling a short distance into the downtown area of Monterey, the coastline becomes much rockier, giving it that classic Pacific Coast feel. Monterey is a wonderful city that has true Northern California character: a fisherman's wharf lined with seafood eateries, a bustling seaside strip of shops and restaurants called Cannery Row (made famous by John Steinbeck's 1945 novel of the same name), and a scenic drive that winds 17 miles
along the rocky coast with vistas and attractions the whole way. We took the time to stop at one such vista point and enjoyed watching seagulls pick at muscles and sea anemones clinging to the side of rocks recently exposed by low tide. With the benefit of a local guide and and 3-night stay, our July tour will get the full Monterey experience with lots of time to explore.

PINNACLES NATIONAL PARK: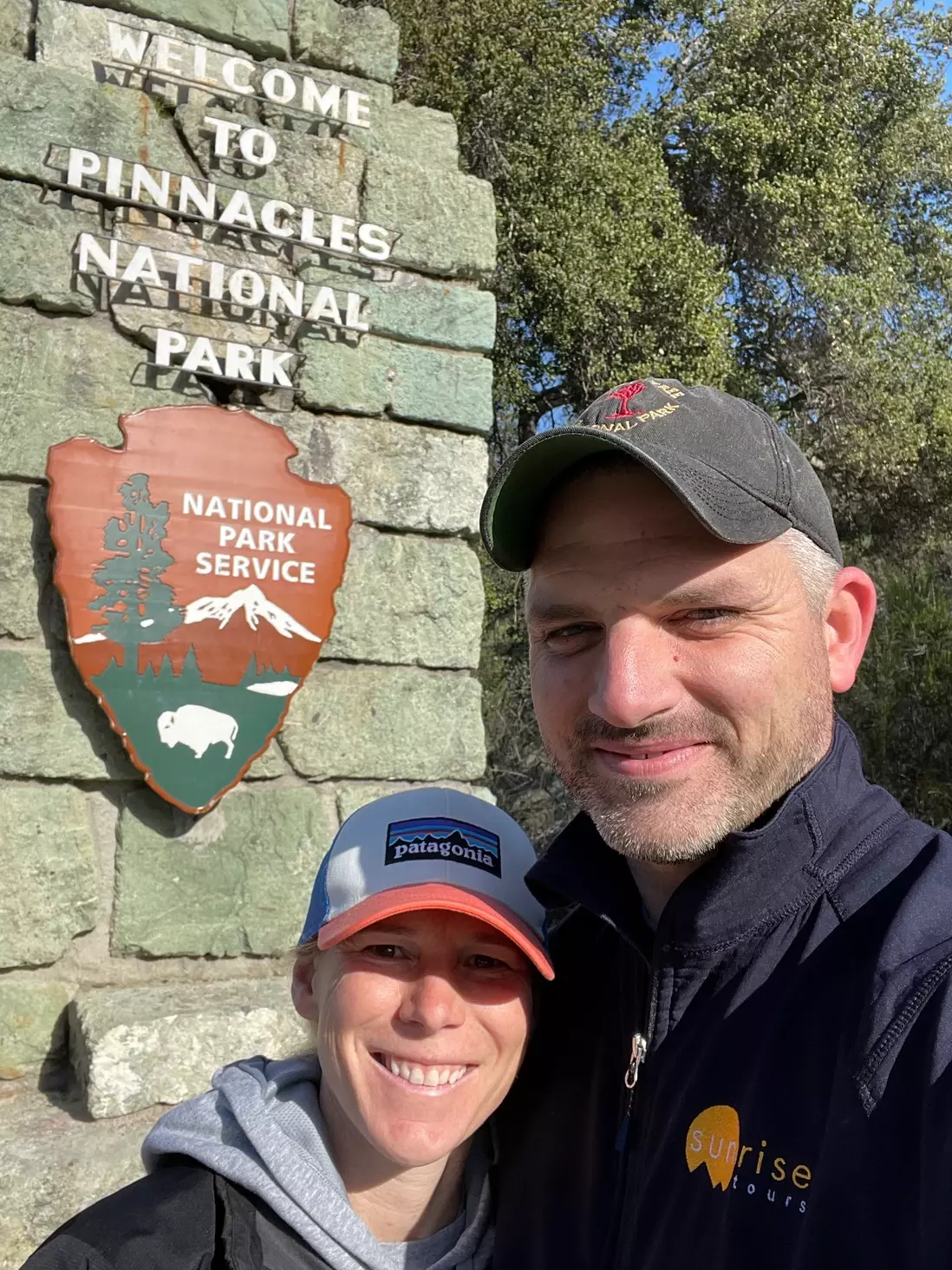 As the sun got closer to the Pacific horizon it was time to head east and find our first campground of the trip, which was inside Pinnacles National Park. This was an exciting moment for me personally, as I got to cross off my 48th National Park. Slowly, I am inching towards visiting all 63 National Parks, with numbers 49 and 50 planned this summer. Although 63 sounds close enough, it gets remarkably harder from here with most of my remaining parks located in remote portions of Alaska or on islands far off the U.S. mainland. It's always a great pleasure for me to speak with our customers who are on a similar journey to visit all the parks, states, countries, or other attractions they have set out to experience. A true bucket-list! With Pinnacles being a lesser-known and often overlooked National Park, this trip provides a rare opportunity for passengers to collect that Pinnacles stamp in their National Parks passport book.

At our campsite we cooked dinner and prepared for the evening while being treated to a very special visitor. The star of Pinnacles, the California Condor, circled high above. In fact, 3 of them were gliding effortlessly in the darkening sky without ever so much as a single flap of their giant wings. Once completely extinct in the wild, the condor's story is an incredible success of conservation and reintroduction efforts. And while they remain critically endangered, visitors like us can now witness the largest bird in North America in their natural homes and there is no better place to do so than Pinnacles National Park. In fact, these animals having success here was a primary reason it was designated a National Park in 2013. And while spotting a condor is far from guaranteed, simply knowing that this park provides a stage for their continued comeback is inspiring enough.

Day 2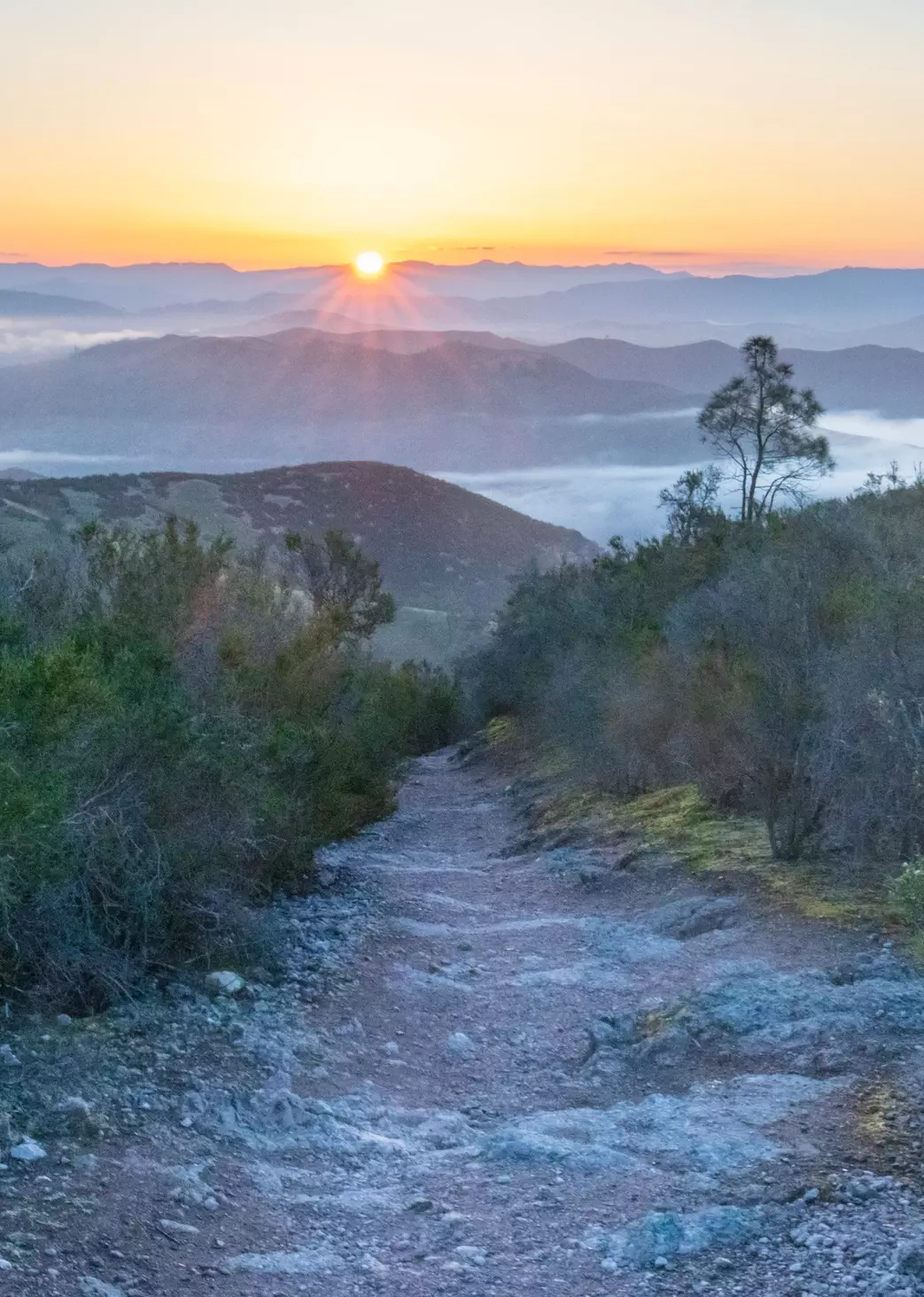 As Lori and I have visited National Parks around the country one thing we've never learned to do is sit still. We set out to see as much of each park as we can, which often means an early start. While the rest of the campground was dark and quiet, we packed up our things and headed for the trail to fit in a sunrise hike before it was time to get back on the road. Having never been to Pinnacles previously, it was an interesting experience to wait for sunlight to reveal what was around us as we trekked into a world of towering stone created by ancient lava and sculpted by erosion.

It's easy to underestimate the scale of the geology at Pinnacles, if for no other reason than being a place that most people have never heard of. I'd forgive someone for prejudging that this is a park that they didn't need to visit, or for assuming that this is one the Department of the Interior "got wrong" in designating a National Park. However, all that is quickly wiped away as you see the mountains of red rock rise above the lush forest below.
At the end of our hike we walked through the area where our tour will have ample free time to enjoy the scenery, relax in the picnic area, or take a walk on nearby trails. We exited the park and continued our journey south through the lush valley of the San Benito Mountains, and eventually into Central California's vast wine vineyards as we neared Paso Robles.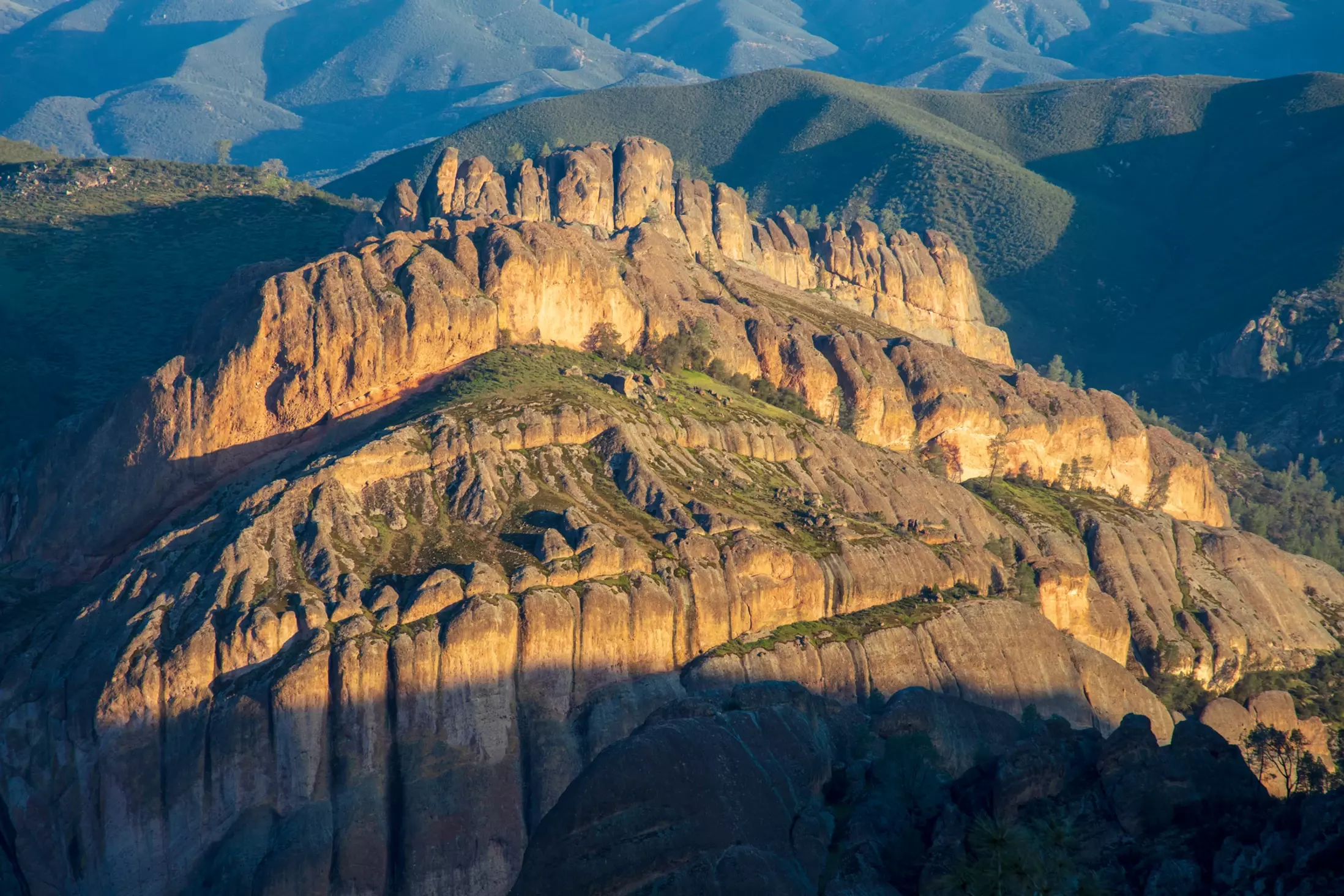 PASO ROBLES:
You've heard of Napa, Sonoma, and Temecula, but you may be surprised to see the breadth of California's wine industry on the Central Coast. Traveling along US-101 you'll see vineyards deep into the distant hills and large estates as you enter the hub of this region's wine business, Paso Robles. The downtown district of Paso Robles is filled with tasting rooms of the surrounding area's wineries. You can't walk 3 storefronts without another opportunity to taste the local flavor. If you're looking for a bite to eat and interested in tasting, my personal recommendation is to grab a table at Blast & Brew. The atmosphere is casual like a sports bar, and the food is fantastic. But what makes it special is that you get to pour your own drinks from the taps, with the option to choose from a variety of local wines and beer. You can try as many varieties as you like, pouring as much or as little, getting charged by the ounce. Since this is a sports bar, the beer variety is slightly larger than the wine, but nonetheless a great option for someone wanting to dabble in tasting but perhaps not visit many different tasting rooms.
HEARST CASTLE: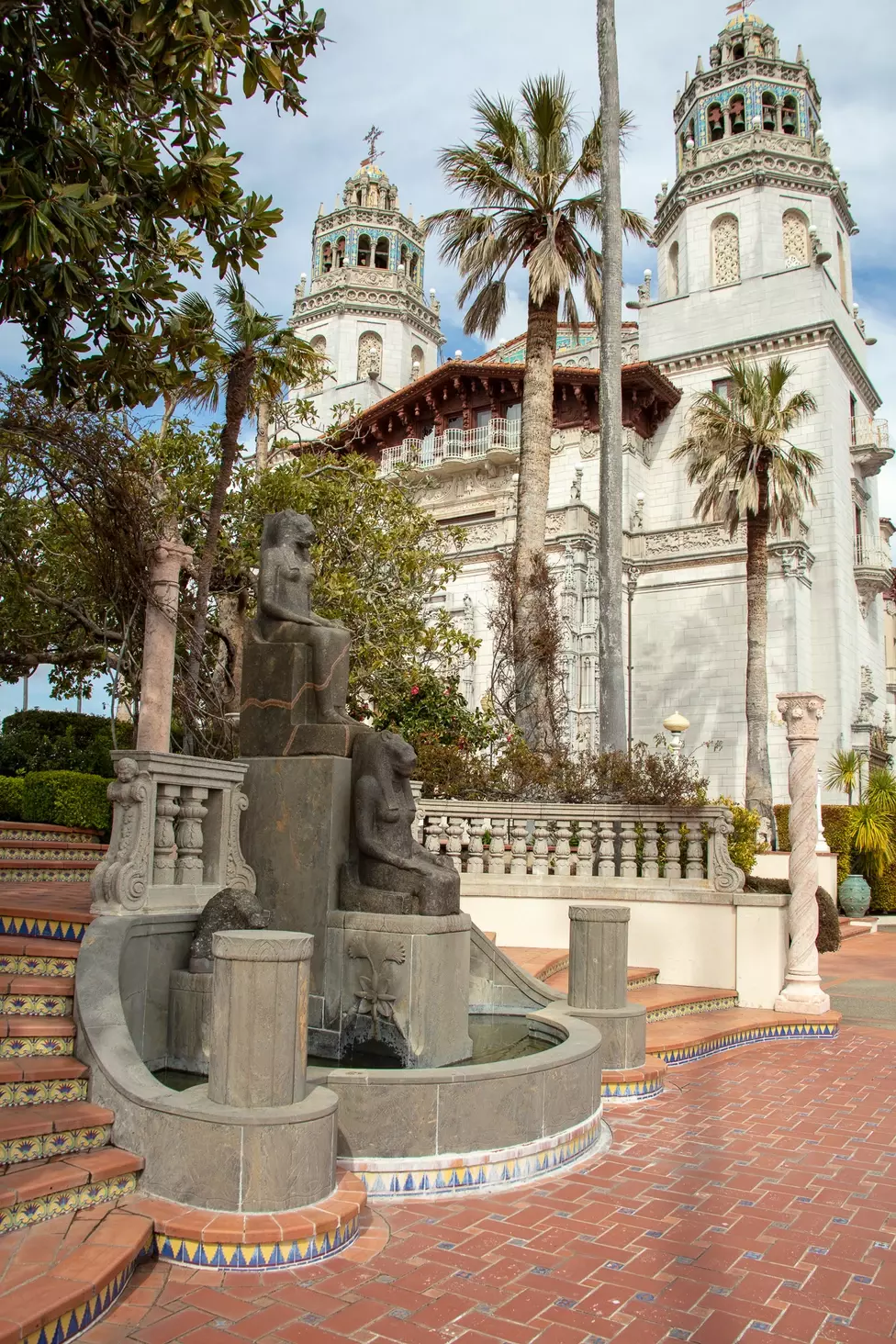 After a fun and tasty afternoon exploring Paso Robles we headed west towards the coast and our next stop, the Hearst Castle. Built between 1919 and 1947, the "castle" was the project of media tycoon William Randolph Hearst and architect Julia Morgan. What I quickly came to realize is that this was not your typical mansion tour. With Sunrise Tours I had taken tours of many impressive estates, such as Biltmore, Belle Meade, the Hemingway Home, and more. So when the tour guide asked a customer not to lean against a column because it was an original from ancient Rome dating back 2,200 years, I was a bit surprised.

The Hearst Castle is not simply a mansion built by a wealthy businessman. It is a collection of art and artifacts from all over the world and from all eras of history. When William Randolph Hearst liked a piece for his collection, he asked Julia Morgan how and where they could work it into the architecture of this immense project. As you tour the great halls, almost every piece of furniture and decoration has significance, including columns from Rome surrounding the Neptune Pool, tapestries from medieval Europe, intricate ceilings carved and transported from Italy, and a 3,500 year old original statue of an Egyptian goddess in the garden. While the mansion tells the story of a wealthy family in the first half of the 20th century, everywhere you look there is a piece of art that contains a much deeper story begging to be told.

ELEPHANT SEALS:
A short drive from the Hearst Castle along the Coastal Highway brings you to one of the greatest, yet hardly well-known, natural spectacles on our continent at the Piedras Blancas Elephant Seal Rookery. This small portion of the Central Coast is home to a large population of Northern Elephant Seals, the largest seal in the northern hemisphere. With adult males growing as large as 16.5 feet long and up to 5,100 pounds, these seals even out muscle the walrus. Watching them in their natural habitat is an easy thing to do here, with long boardwalks up and down the beach elevated to look down on the massive creatures without getting too close.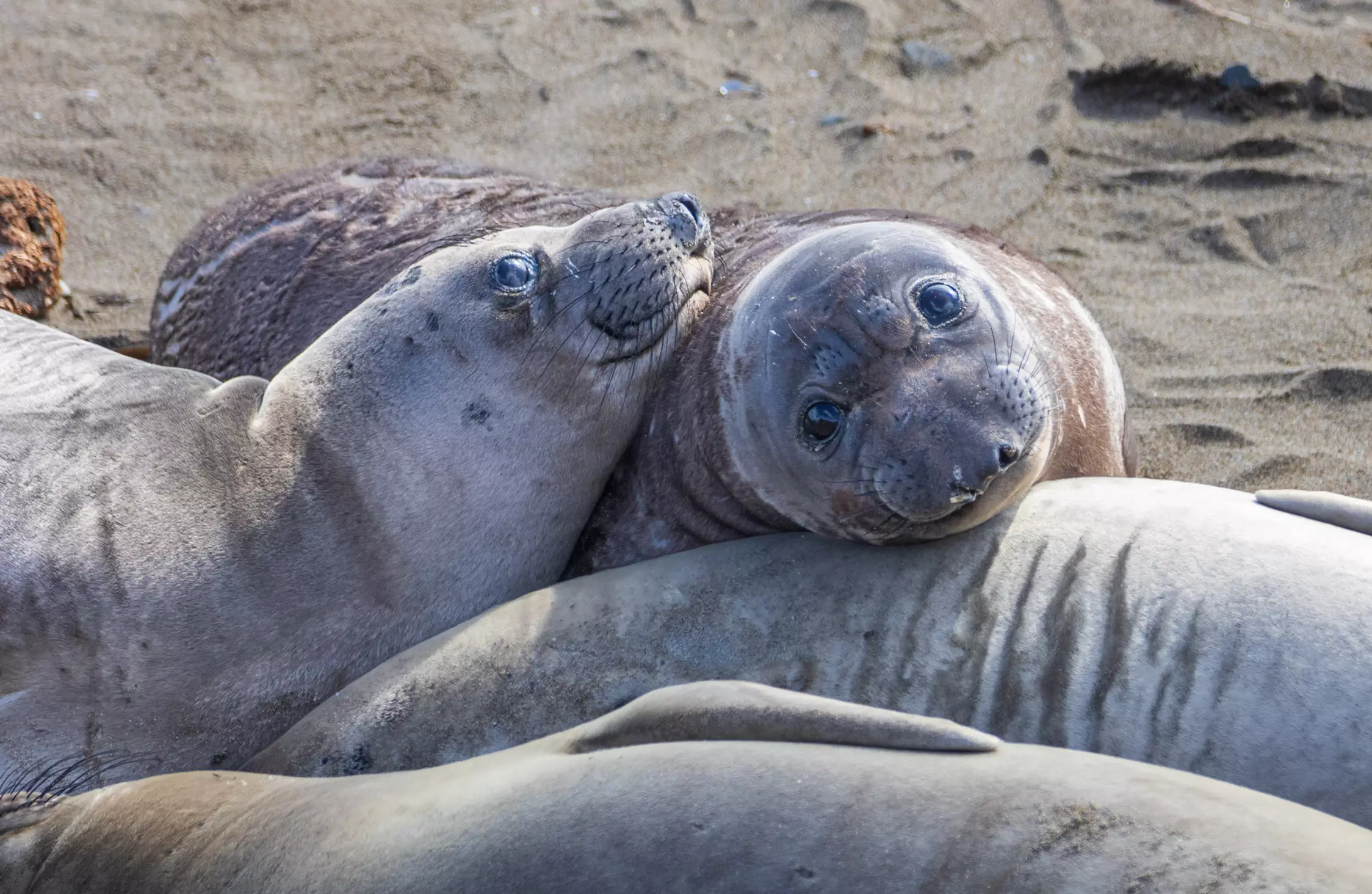 Different times of the year bring different behaviors for the seals, and we arrived just after the winter mating season when only a few males remained. Instead we saw hundreds (if not thousands) of weanlings almost ready to get their first taste of ocean-life. They were born and have lived their whole lives to this point on the beach, but are now swimming, holding their breath, and finding their way back to the beach for the first time. The active pups were constantly sparring with one another, creating quite a spectacle. But one thing you will never forget while visiting elephant seals is the noise. The range of sounds these animals create can go from strange to downright hilarious, including bellowing, shrieking, muttering, and borderline conversational. Many times I looked around to see if someone was talking to me only to realize it was a unique sound created by a seal. Truly a sight (and sound) to behold!

With the change of the seasons, our July group will be witness to an entirely different part of the elephant seal spectacle. While they may not see as many pups, more adult males return to the beach, providing a greater chance to see the true enormity of these animals later in their life cycle.

We could've stayed to watch them all night, but with sunset looming, Lori and I found our shoreline campsite nearby and watched as the evening colors filled the sky over the rocky coast.

Day 3
MORRO BAY:
Cruising the Coastal Highway, our first stop today was in Cayucos for a visit to the historic pier extending out into the Pacific Ocean, and the downtown district where our group will enjoy some time to visit this small seaside community. From the pier you can see Morro Rock, the large geologic feature sticking out of the water and signifying that we were nearing the community of Morro Bay.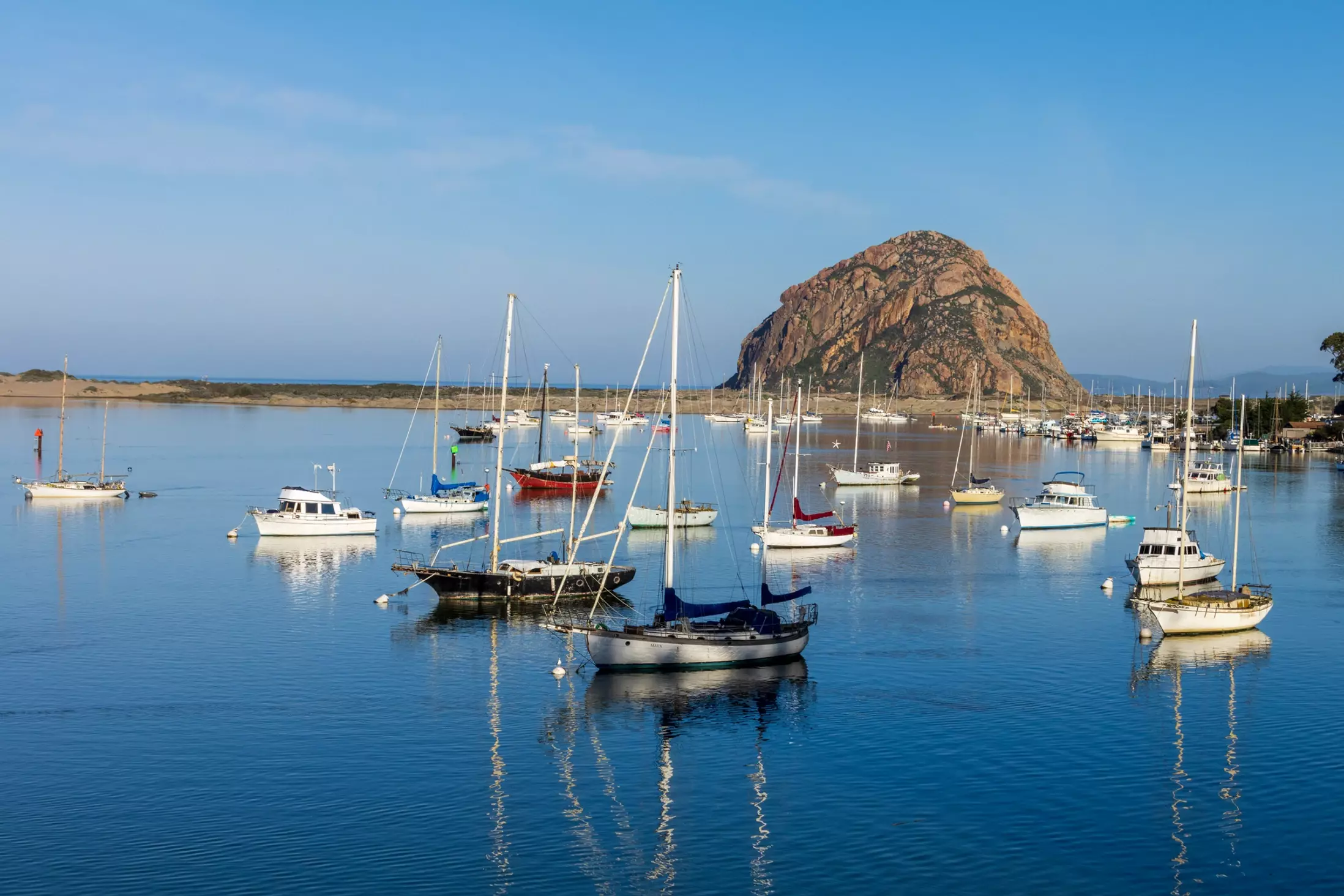 The site of a 3-night stay during the July tour, Morro Bay is a medium-sized town highlighted by the signature rock on the coast, and filled with interesting things to do. The hub of this stay will be at the Inn at Morro Bay, a quaint and comfortable locally owned hotel with views and a large patio overlooking the bay. An elegant lobby and restaurant will make you feel at home and the sailboats docked nearby add to the peaceful feeling of some relaxing time on the water. After checking out the options in the downtown area and along the shore, we spent some time at Morro Rock, watching sea otters float on their backs and took a walk along the easy path that encircles the mini-mountain. From Morro Bay our tour will explore many of the activities already described, like Hearst Castle and the elephant seals, and will also have plenty of time to enjoy this beautiful community.

WHALE WATCHING:
During our Coastal California tour in early July our travelers will have the very special experience of riding the Coast Starlight train between Morro Bay and Los Angeles, taking in views of the picturesque coast during a comfortable ride. It is sure to be a highlight of the 9-day journey. And while we weren't able to ride the train on this trip, we continued our drive along the Coastal Highway with many similar opportunities for spectacular views through the towns of Naples, Santa Barbara, and Ventura.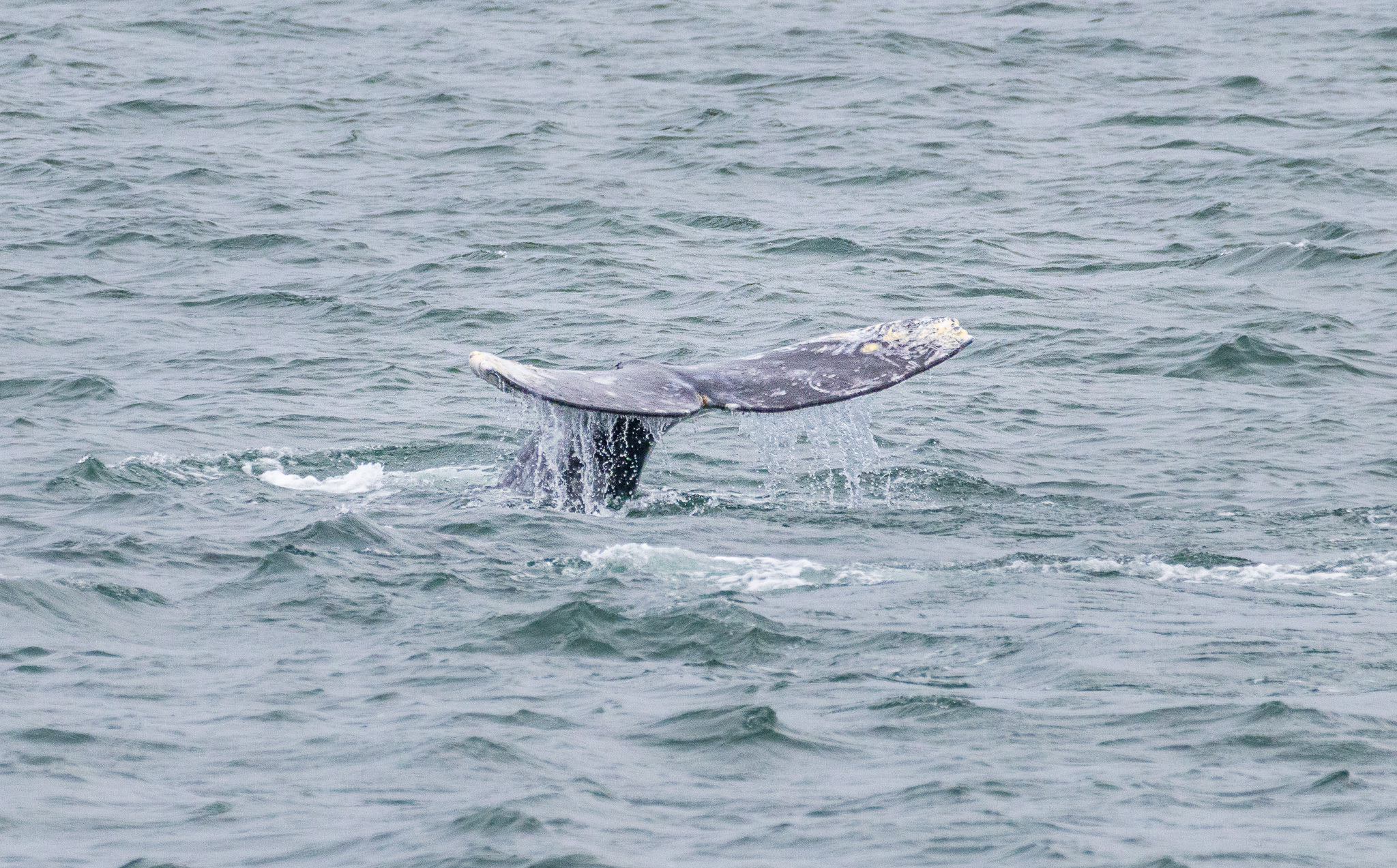 Oxnard was our destination to board the Vanguard vessel for an afternoon whale watching tour with our frequent partners from Island Packers. With the large camera lens ready, we searched for wintering grey whales in the Santa Barbara Channel, with Channel Islands National Park as a backdrop. It wasn't long before one whale made an appearance, followed by another...and another. Although it isn't always easy to tell how many animals are beneath the surface, the final count was around 11 or 12 grey whales and 2 humpbacks. Grey whales make their way up to Alaska for the summer, while humpbacks and other marine mammals will be abundant in July. But the whales weren't the only sight to see on this trip. Much to our surprise, there was an airshow happening in Ventura with the Blue Angels flying out from the coast and over our boat many times, showing their aerial mastery with incredible precision. Every tour includes some surprises, and for us whales on one side of the boat and Blue Angels on the other was one we will remember. (note: Blue Angels Air Show is not an anticipated feature of the July tour)

After a great time on the water we enjoyed dinner at local favorite, Boatyard Pub. Known for its authentic fish & chips, Boatyard Pub hosts Sunrise groups for dinner whenever they are in Ventura. Nearby, a campsite within listening distance of the waves and starry skies above marked our final night in California.

Day 4
A final drive down the coast between the ocean and the Santa Monica mountains provided sweeping views of crashing waves and Malibu homes that had us speculating about what they must cost. We parted ways with our now beloved campervan near the airport and began the trip back home to St. Louis.

With so many wonderful activities and memories behind us in just a few days, it's exciting for me to know what our travelers aboard Coastal California will experience this summer. This trip up the coast has it all, from National Parks to wineries, small fishing communities to big cities, elephant seal homes to historic mansions, and train rides to boat tours. A tour filled with diverse activities, comfortable accommodations, and wonderful food (and drinks!).

With a 4-year old and a 2-year old waiting for us at home, we were anxious to get back and return to normal life in St. Louis. But, "that time we cruised down the California coast by campervan" will be a memory not soon forgotten.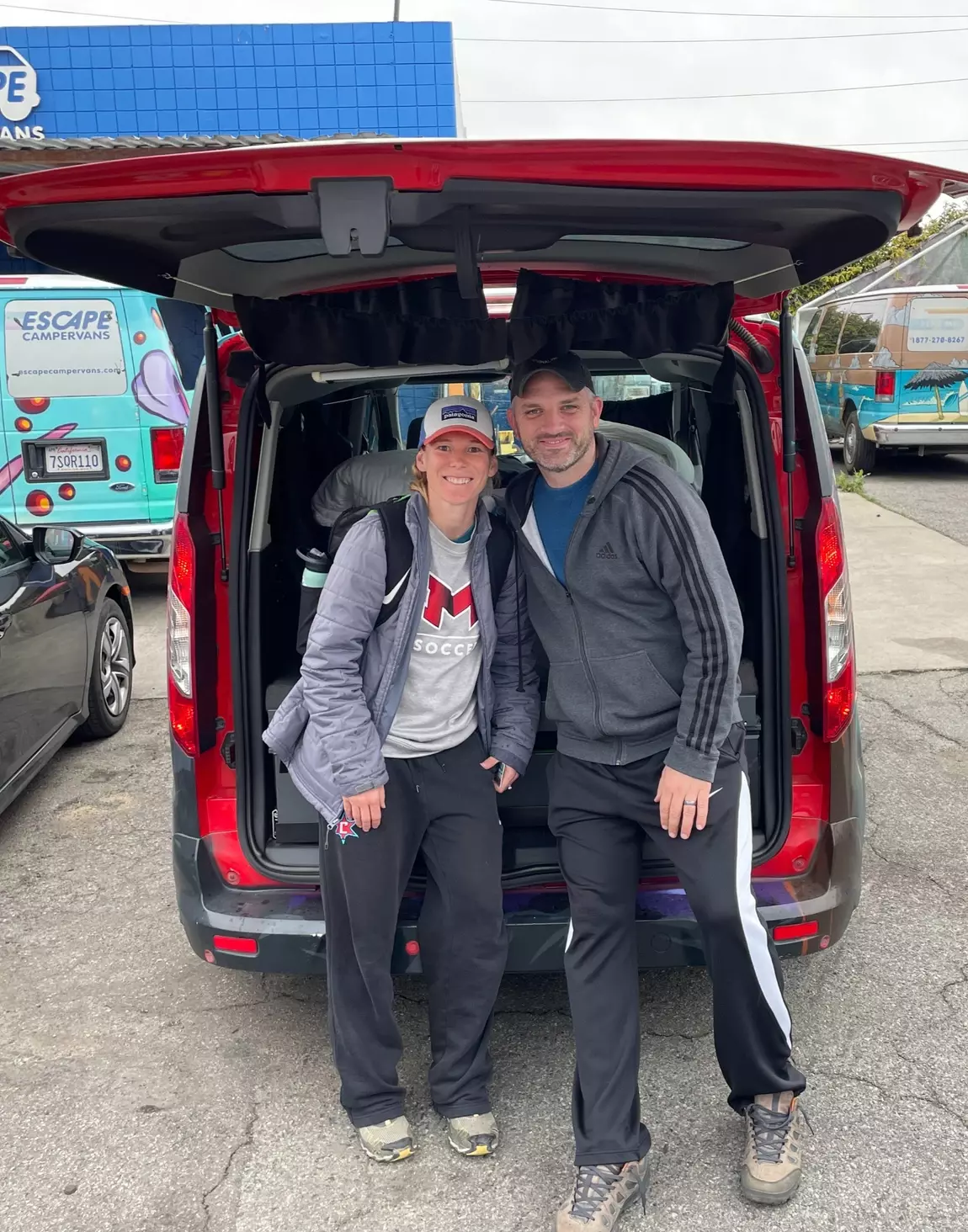 ---
Caleb Lawson is Operations Manager and Photographer for Sunrise Tours. For more about Sunrise Tours, click here. For more information about this tour, Coastal California, click here.
Back to Blog